My patients with asthma have been busy preparing for winter. They're getting their flu jabs, doing their best to avoid colds and readying their scarfs to protect their airways from the cold air.
But, I've noticed that not everyone knows about these winter triggers, and how to manage them, so here are my top tips.
1. Scented candles
They may smell nice and look cosy on a dark evening. But, perfumes or scented candles can trigger asthma symptoms.
Tip: Switch to battery-operated tea lights or strings of fairy lights to create the same visual effect. Ask family and friends not to light candles before you visit or while you're there.
2. Mould on Christmas trees
Real Christmas trees are often a host for mould. If you prefer an artificial Christmas tree, they might gather mould or dust while in storage. When winter kicks in and the central heating goes on, this can increase the number of mould spores in a damp house.
Tip: De-mould your tree by hosing or wiping it down before you bring it into the house. Stop the mould growing by keeping the tree in a cool part of your house.
Coping with asthma at Christmas
3. Dust mites
The number of dust mites increases during the winter when the heating's turned up. 90% of people with asthma tell us they are sensitive to them.
Tip: Because they're invisible to the naked eye, dust mites are impossible to avoid. So, the best way to reduce asthma symptoms is to take your medicines every day as prescribed.
4. Open fires and wood burning stoves
Lots of people with asthma tell me that fire smoke makes their asthma worse. That's because particles in smoke can get right into your airways.
Tip: Ask friends or family members to not to use open fires or wood burning stoves, just before or while you're visiting. It goes without saying that it's a good idea to avoid pubs or venues that have them too.
More info on wood-burning stoves and open fires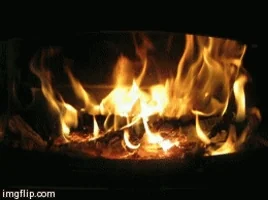 5. Feeling down
Some people tell me they feel down during the cold, dark winter months. Sometimes that can affect how motivated they are to look after their asthma.
Tip: If you're feeling low, don't be afraid to tell a friend, someone in your family or your GP. They can help you work out the best way forward for you.
Want more tips? Visit our page on staying well during the winter weather.
---
Dr Andy Whittamore is a GP based in Hampshire, specialising in respiratory care. He's Asthma + Lung UK's in-house GP, where he works on building relationships with key opinion leaders in respiratory care, identifying emerging issues in asthma, and providing the charity with clinical expertise.